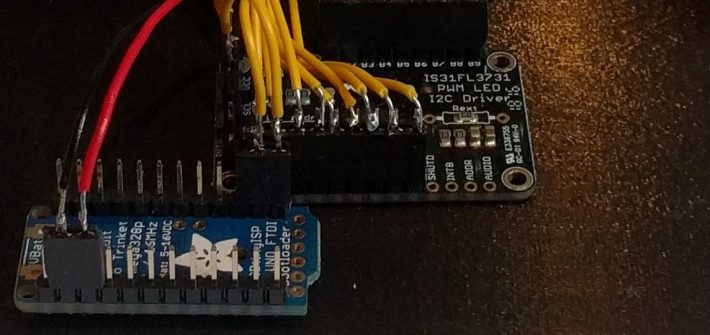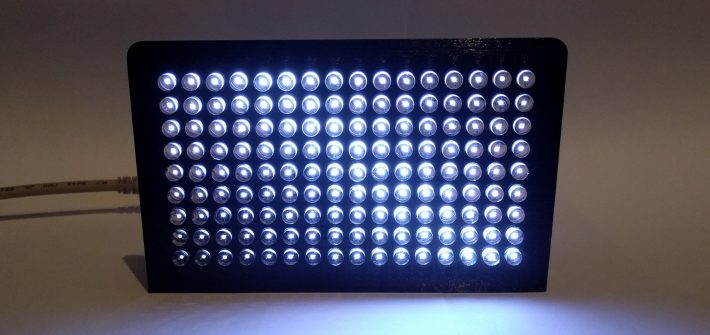 We can rebuild him; we have the technology.
So a few posts ago I hinted that I was thinking about rebuilding my old hand-soldered LED matrix using 3D printing to assist me, here's a log of that build!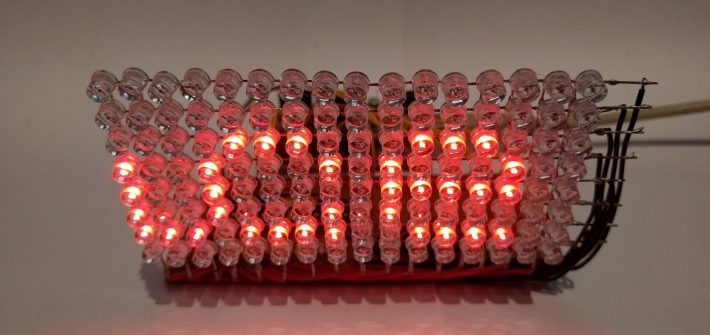 This post is a sort of eulogy. About 5 years ago I decided to teach myself a little more about electronics and thought building an LED matrix from scratch would be a good idea. Not just any old LED matrix, a 16×8 LED matrix. That's 128 individual LEDs along with a whole bunch of resistors, transistors and a couple of shift registers for good measure.