As I mentioned in the previous post I've been waiting on an order of Skeletor badges from PCBWay. I'm pleased to say they've arrived, so here's a quick update.
Having never ordered from PCBWay before, I was a bit unsure about how long their fabrication process would take. Fortunately their website keeps you up to date with every step of the process, I could see precise times that the board was going for etching, solder-mask, silkscreen, etc. – very impressive! Even more impressive is the fact that the entire process only took 10 days!
| | |
| --- | --- |
| Order submitted | September 17th |
| Dispatched | September 23rd |
| Received | September 27th |
Additionally, after you've submitted your design it goes through a validation process before being sent off for fabrication. It's reassuring that someone at their end is giving the uploaded files a once over.
As you can see, the boards turned out great. I ordered 50 and got exactly 50, and unlike other fab houses, every PCB is identical. I'm really pleased with how the purple silkscreen came out, much more contrast than on the OSHPark boards, as lovely as they are. The detail is just as crisp as the boards from OSHPark and even better, I don't have to file off any mousebites!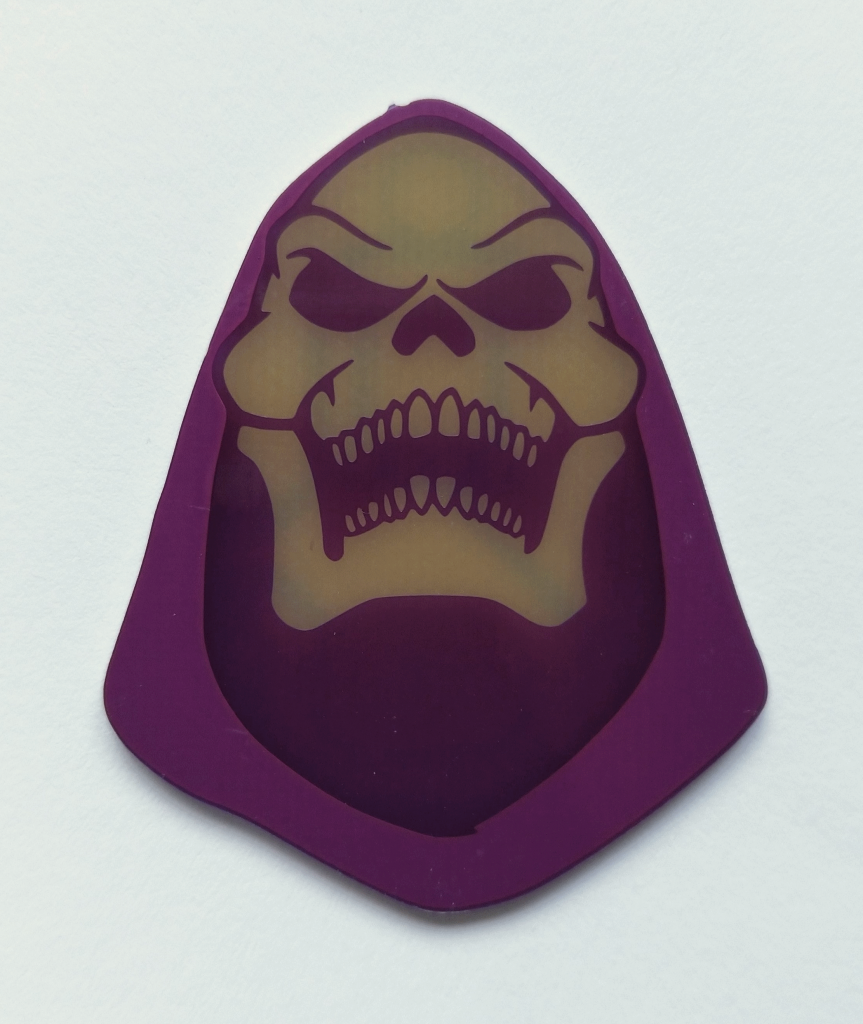 The back is just as nice and as with DirtyPCBs they add a reference number. I didn't realise this when I ordered but I presume they would have let me specify which side I wanted it on if it was going to cause trouble.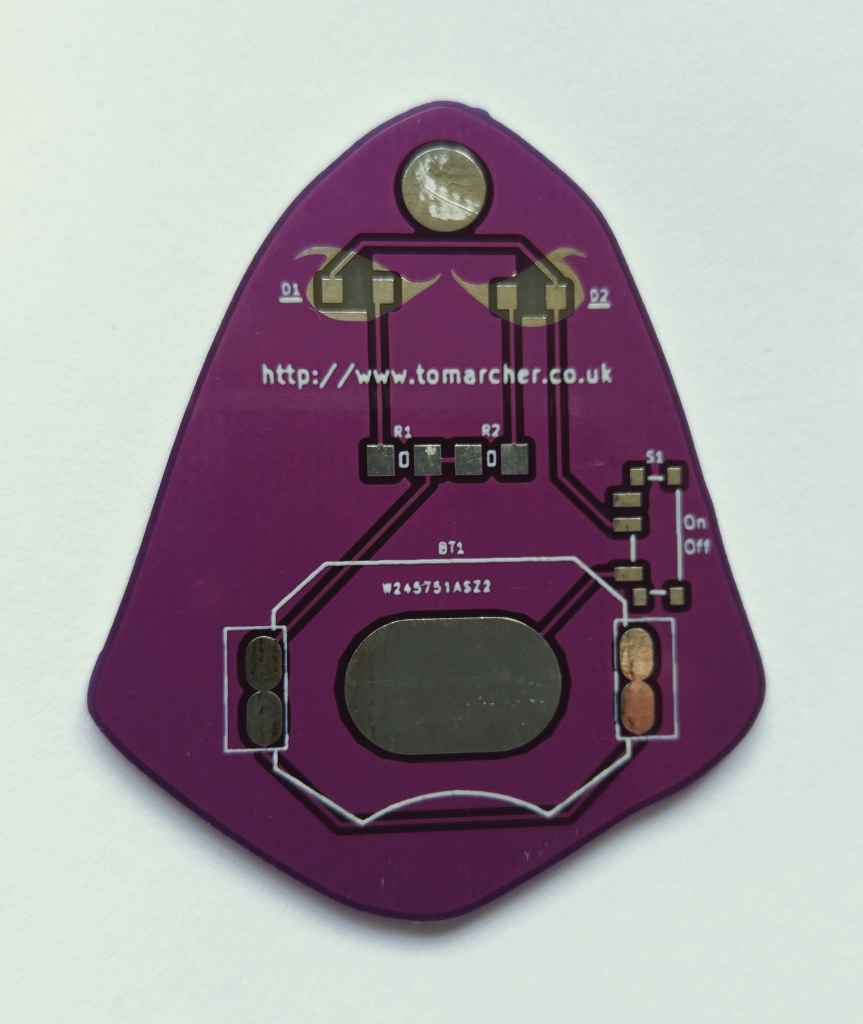 And here's the finished badge. I can't get over how good the eyes look!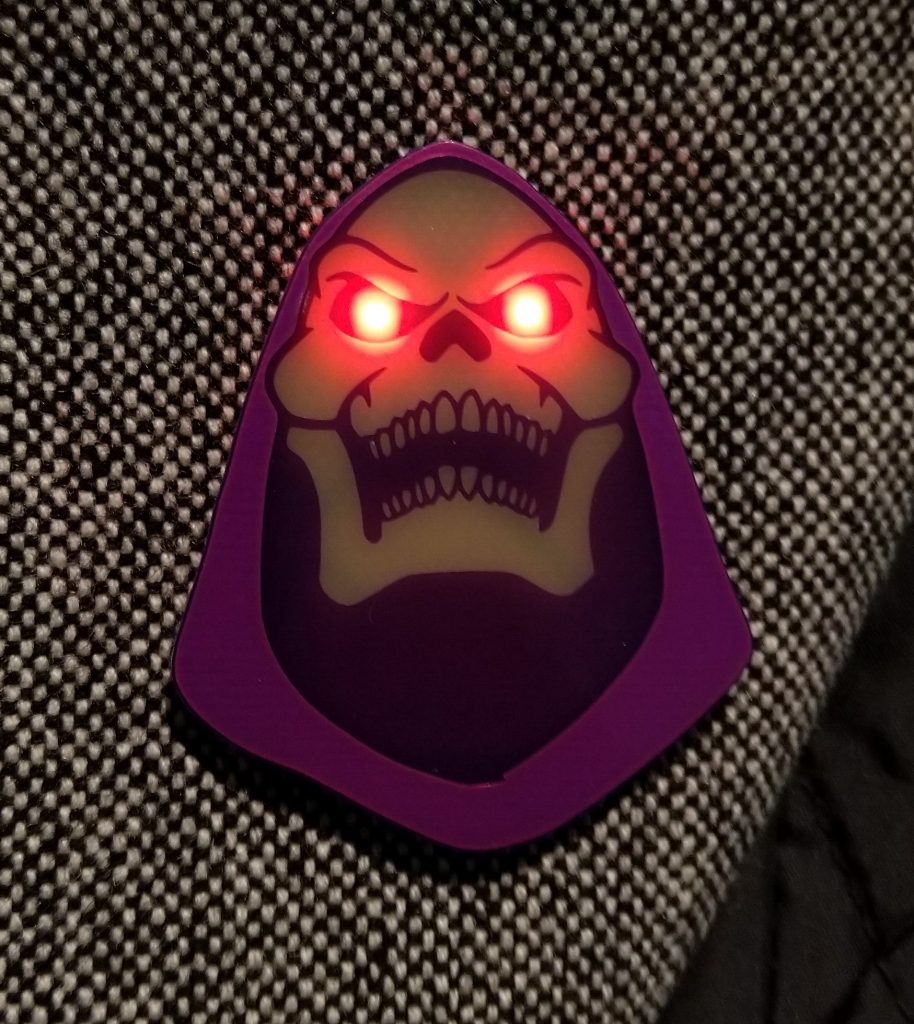 A handful of kits and fully assembled boards are available on Tindie. I'll definitely be using PCBWay again in the future, I really want to try some of their other colours!